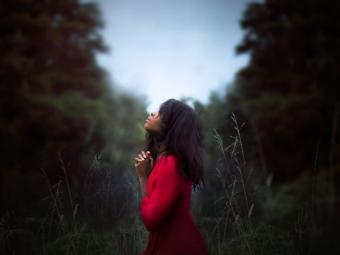 In times of deep distress we feel totally out of control. We see the world and those in it as enemies. Even our closest friends and relatives appear powerless to do anything for us. We often lose all hope of things in our lives ever becoming good again. Having someone listen to our pain often gives us a bit of relief. Having someone see what we are going through and expressing empathy appears to relieve some of the pressure, angst and waves of fear that envelope us. We are encourage to bear one another's burdens. Even so other mere humans are as powerless as ourselves.
The Bible is full of examples of those who cried out to the One who is not powerless, the One who can do something for us: our Creator and our Father God, our Lord Jesus Christ, our Holy Spirit who can fill us with whatever we need. When we understand that He will give us everything we need for life and godliness, we will begin to direct our cries towards our Lord.
At Elisha House, we offer care, comfort, direction and instruction. We point our clients to the One who can answer their prayers.God may not always change their circumstances, but often changes them in the midst of their circumstances. We teach how to go before God with our laments, using articles such as "How to Talk to God When you are Suffering" by Ed Welch.
I want to share one client's work who has found this concept most helpful and is particularly gifted at it (used with permission).
A Psalm
A prayer for relief
Anger is a futile expression
of which I cannot free myself
Have mercy on me Lord!
Help me shed this bitter skin
It has encapsulated my heart
And threatens to pull me in
Only you O Lord can serve justice
Help me Lord to put my trust above this rage
Only you can save me!
Can you hear my plea?
Will you set the righteous free?
The help of man is useless
Please Lord supernaturally stop his schemes
Spare me his iniquities
And set his captives free
Breathe life into the oppressed
Let the shame of their behavior be known
Uphold the law
And preserve your faithful servant
I sing your praises O Lord!
For your grace is abundant
And my weakness knows no bounds